Special Exclusive Offer on the Brod and Taylor Proofer!!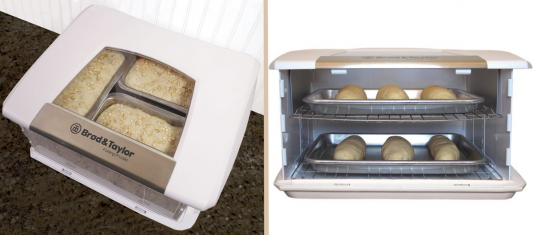 Hello baker friends! Here is the much awaited post on how to get your Brod and Taylor amazing special offer just for my followers (yay!).
Follow the directions below that were sent to me by B&T: 
Teresa,
We have the offer for a free Shelf-Kit and free shipping with the purchase of one Folding Proofer live on our website now. This offer is for the 48 contiguous states and will end on January 31, 2016. (Edited to add: if you are out of the stated area, B&T said to contact them and they will see what they can do for you). mailto: [email protected]
Can you include the following information to your followers:
1. "Like" Brod and Taylor on Facebook:  https://www.facebook.com/BrodandTaylor
2. Go to our website: http://brodandtaylor.com/product/folding-proofer-120v/
3. Add the Folding Proofer to your shopping cart first. Do not add a Shelf Kit. (The coupon code will add a Shelf-Kit at no cost automatically.) 
4. Enter the coupon code: NORTHWEST (upper or lower case will work)
5. Continue with shipping, billing, & credit card information and complete check out.
Unfortunately for those out of the specified area, this is only for the contiguous 48 states in the USA. Remember, it only lasts until January 31st. So jump on it if you've been wanting a proofer in your kitchen.
If you need more information visit Brod and Taylor.
Happy Baking Everyone! Teresa
.
Want to learn to bake bagels? See here: Online, at your own pace Sourdough Baking Courses.
Aww, come on, leave a comment 🙂
What is the first bread you plan to bake after receiving your B&T proofer?