New Way to Bake in Your Home Oven
Hello bakers! Forneau came up with their larger oven insert, the Grande, then got bogged down on production. They are now back up in production and have a pre-sale going on with a rare discount.
I've been lucky enough to experiment with the new Grande for some time. I can't tell you how much I love the new Grande. The smaller Forneau oven insert was terrific, but just too small for the home baker who prefers to bake the larger loaves. I suggested to them (as did many other bakers) that they produce a larger oven insert. They did!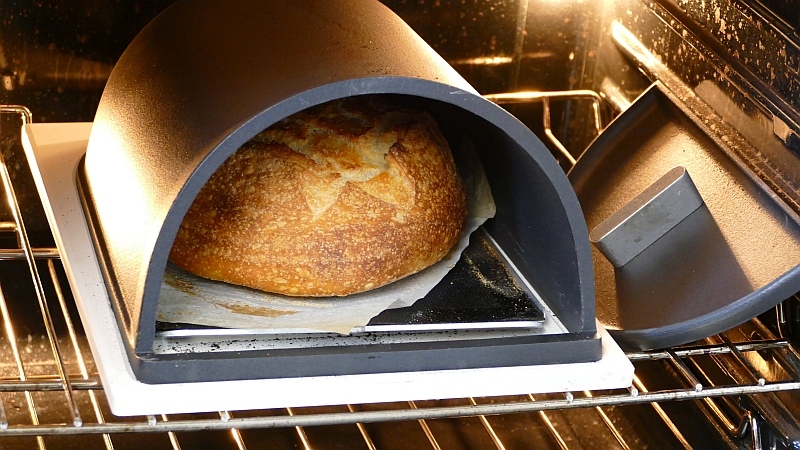 The newer oven insert is large enough to bake a boule at 860 grams up to a batard at 1 kilo.
Things I love about the new Grande:
I can bake twice the amount of bread in the same amount of time using my assembly line style of baking.
The oven spring is awesome.
The crust is amazing.
It's fun to use.
The Grande produces professional quality loaves.
Clean up is easy and quick.
There's no moving around of heavy hot equipment while baking.
You can leave it permanently in place if you have a dedicated oven.
You can use two Grandes at the same time if your oven is large enough.
It's like having a wood fired oven, but in your own home oven.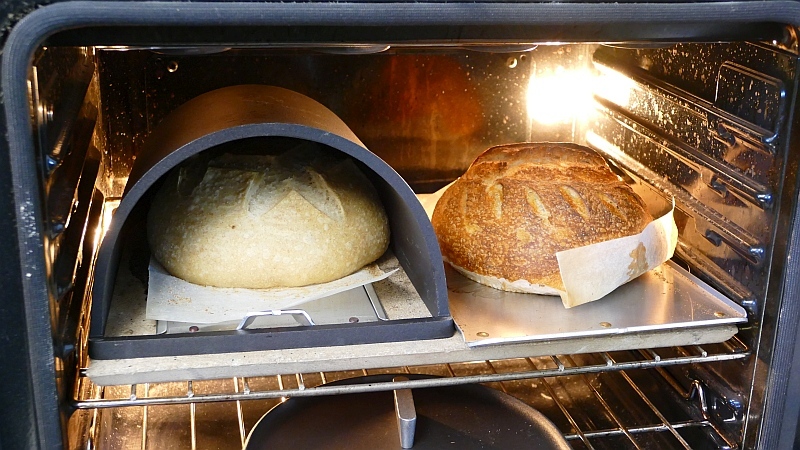 To pre-order the Forneau Grande oven insert visit HERE.
There are a limited number of pre-order Grande's available, be sure to check them out soon if you are interested.
---
The loaf above was baked using the formula from my online course, Bake San Francisco Style Sour Sourdough Bread and baked in the Grande oven insert.