Pixie's Lime Loaf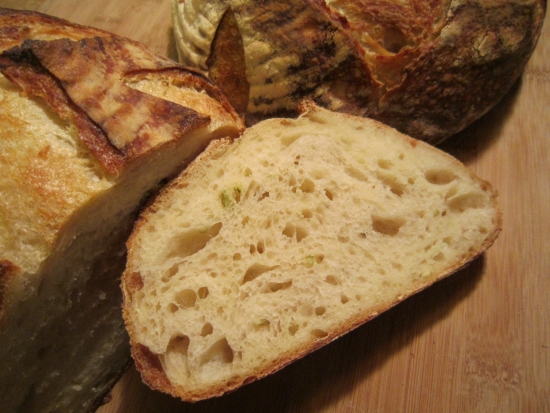 The credit for this bread goes to a man dear to my heart. He does not know lime is one of my favorite flavors.  He came up with the idea the weekend we met and we worked on it together, so it will be a favorite of mine from now on. It is unusual and quite delicious.
.
Note: One day lean sourdough breads are notorious for drying out quickly after the first day. If you want to extend the freshness, keep the preferment in the refrigerator for three days instead of just one night at room temp.
Pixie's Lime Loaf   – 4lbs 2.3 oz/1879g @ 64% hydration
Start a preferment the evening before baking:
Preferment:
2.5oz/70g starter @ 100% hydration fed within 12 hours.
8 oz/226g water
15.5 oz/439g bread flour
.1 oz/ 2g salt
This preferment will be stiff at 55% hydration. Incorporate all ingredients and then keep in a tightly covered container overnight at room temperature.
Next day early morning:
Final Dough:
The lime is acidic and to keep it from breaking down any gluten prematurely, make a mixture of flour and water and allow it to autolyse first before adding the lime:
14 oz/396g water
14oz/396g bread flour
Mix this together and allow it to autolyse for 20 minutes. After the autolyse period add:
.7 oz /19g salt – stir in salt before adding lime
lime juice and zest – 2.5 – 3 oz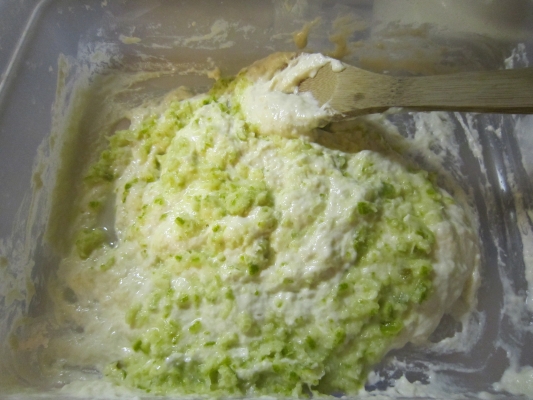 Stir the lime and salt in well and then add:
Mix this in well and then add:
all of your preferment – 1 lb 10 oz/737g
Try not to tear and rip the preferment too much. Incorporate the lime mixture with the preferment gently , folding it over and kneading slightly. Don't worry about mixing it really well as you will be folding the dough several times and it will come smoothly together as it ferments and is folded.
Place your dough in a covered container and allow it to ferment 5-6 hours, folding once each hour. After the ferment is done and you can see the dough is light and bubbly, divide and pre-shape. I staggered shaping 30 minutes apart so the loaves were not all ready to bake at once.  I made two boules weighing around 2 lbs/907g each. Allow the pre-shaped dough to rest 20 minutes and then roundup into it's final shape.
The acidity in the dough means it will take a longer time to proof. This dough needed 30 – 40 minutes more than I gave it, because I was called in to work  🙁
It took 3 hours to proof and could have used almost four hours. The dough is wonderfully smooth and silky.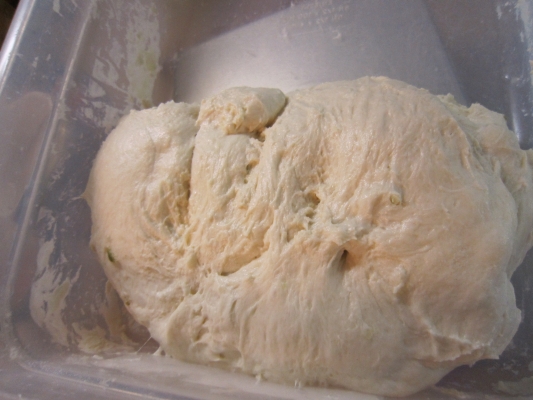 .
Score the dough and then place on a preheated baking stone. Spray the dough with water and then cover with a roasting pan lid. Bake in a well  preheated 450 degree oven for 20 minutes covered with the roasting pan lid. Then take off the lid and bake another 15 – 20 minutes for the larger loaves. Turn the loaves for even browning while they finish baking.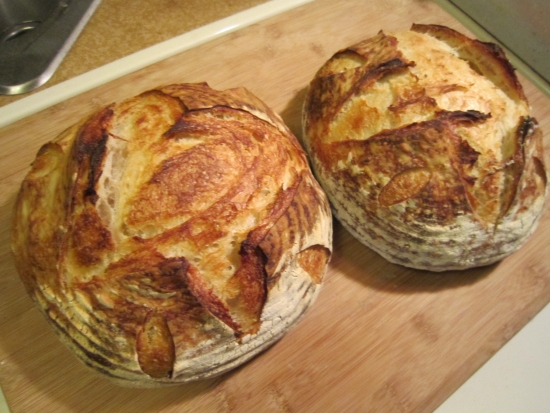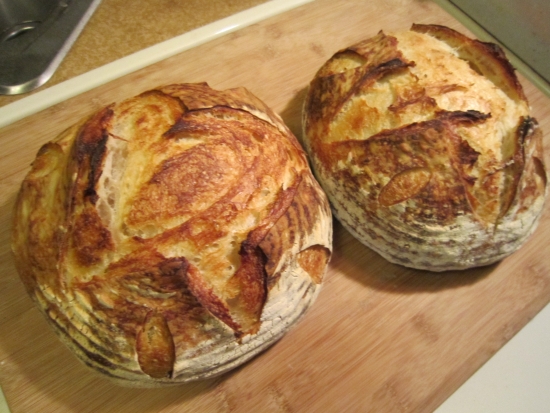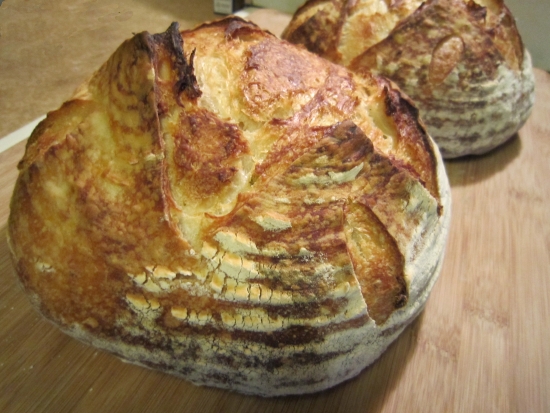 .
Your kitchen will smell heavenly as the lime bread bakes.  This bread is so delicious and is great toasted as well. I think a toasted slice with orange marmalade would be awesome!  It is also great for sandwiches. These one day lean breads are at their best the day they are baked.
.
Another idea for using this dough is to make bread sticks and roll in cracked salt.
This will be sent to Susan's
Yeastspotting
, if you haven't checked out her blog, you are missing out!
.