Today, Sourdough English Muffins
Sorry if you have visited and seen no pictures. Our server has been down after a power outage and we have been setting up a new one and configuring it, so the pictures and web site are down at times. I have uploaded these pictures to photobucket as I cannot access our ftp client right now, so if I peg out my bandwidth with them, you will not see pictures again. Soon we will have all of the bugs worked out!
Today I made Sourdough English Muffins! There is no English Muffin out there as good as a Sourdough English Muffin baked fresh on your own griddle! I mixed up the dough early in the morning and it was stickier than regular dough: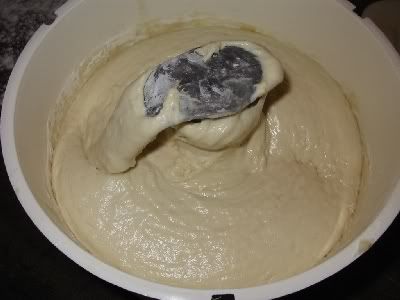 This is how sticky the dough looked when it was poured out:
I rolled the bubbly dough out about 3/8 – 1/2 inch thick:
I used a large screw band for cutting the English Muffins:
I cut 33 muffins and laid them out to proof for two hours: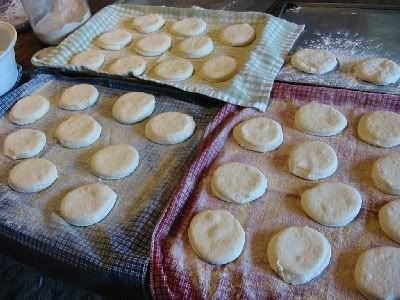 This is what the English Muffins looked like when first put on the griddle:
This is what they looked like just before flipping over: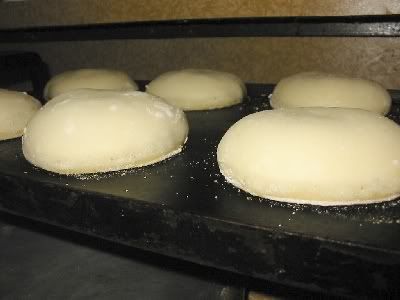 Turned over: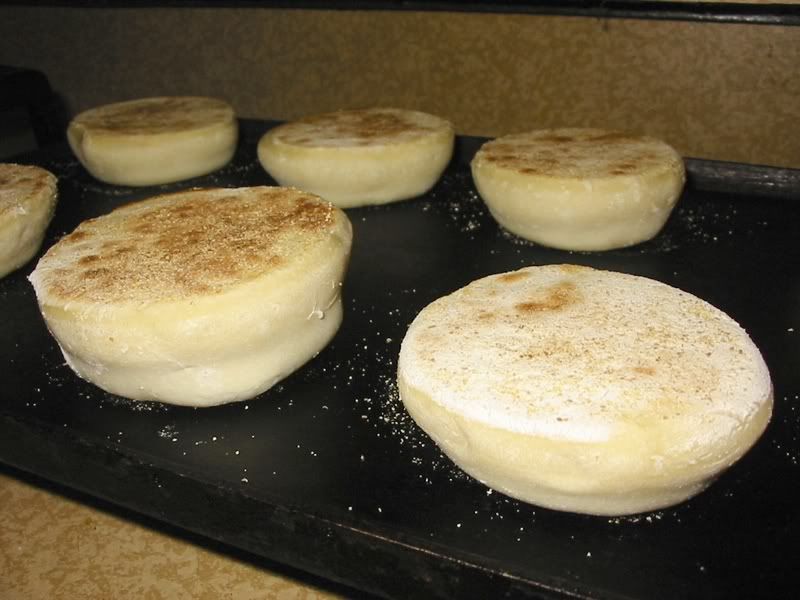 The first batch looked like this:
Here are the English Muffins done, with a whole pan of them already eaten!:
Here is the yummy finished product: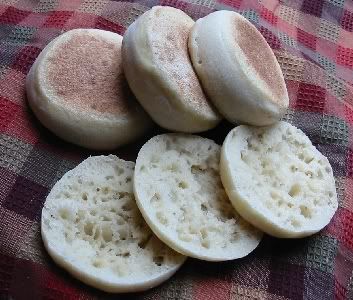 These Sourdough English Muffins are so delicious fresh off the griddle or toasted later, yummmy!