Kneading Conference West 2013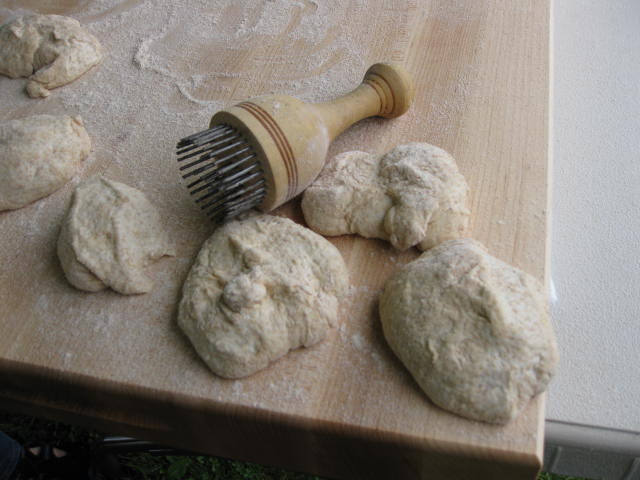 For the third year in a row, the folks who put together Kneading Conference West, did a wonderful job. It was great to see baker friends from  former conferences, Floyd of The Fresh Loaf, MC of Farine and Meeghan of Breadsong.
It was also great to see baking instructors from past conferences, Scott Mangold of Bread Farm,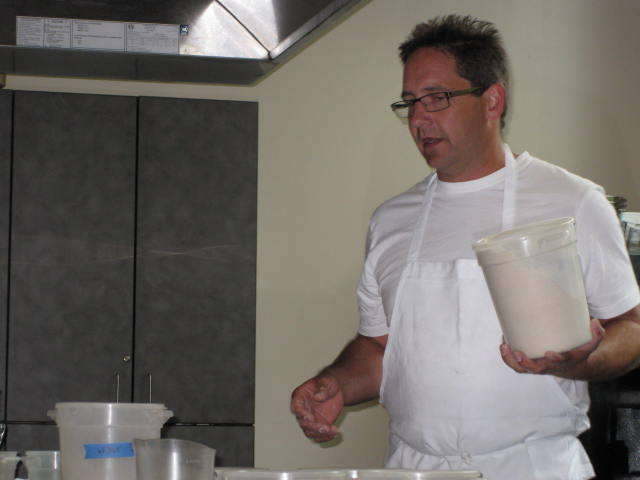 Piper Davis and Laura Ohm from Grand Central Bakery,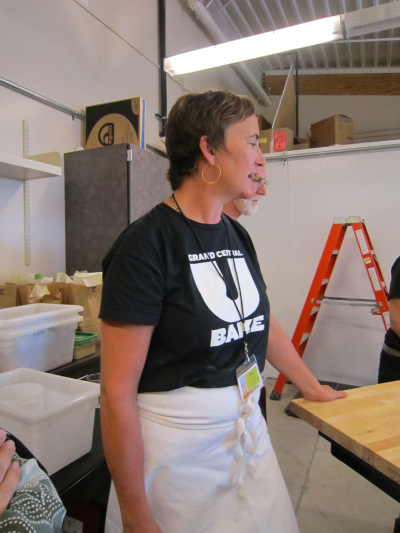 Kiko Denzer who builds a clay baking oven at the conference each year,
Naomi Duguid and Dawn Woodward,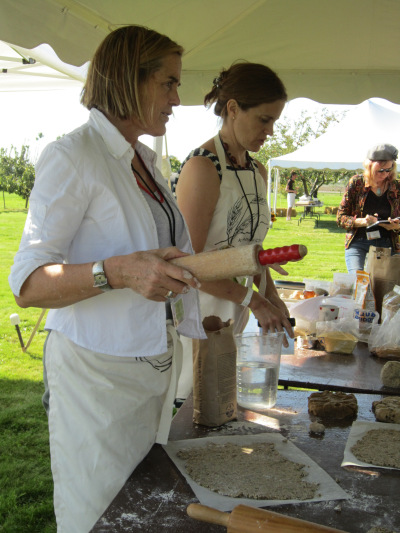 who always have something interesting going and one of my favorites, Andrew Meltzer,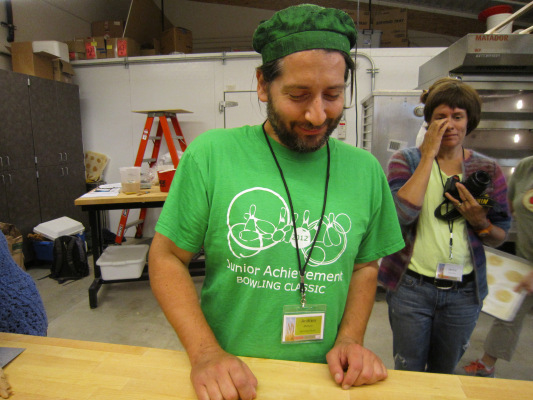 who is so much fun (look up the videos of his classes on you tube). 

Kneading Conference West is hosted every year at the WSU Research and Extension Center in Mt. Vernon Washington. Ongoing classes for students and experimental research on plants and grains continued right along as the attendees of the conference invaded their peaceful center.
There were new workshops this year as well as some repeat workshops. There is no way to take all of the workshops offered each year, which is unfortunate, but I attended as many as I was able to and visited several in progress to take pictures and see what was going on. On Thursday the weather was gorgeous, then it clouded up on Friday and Saturday. At least it didn't rain. Many of the workshops were outside under tent canopies, while the rest were inside. The tent canopies allowed a greater number of participants to gather around the instructor as space was limited inside the buildings.
If you want to see the numerous workshops, the schedule is here.
Here are some pictures I took at Kneading Conference West 2013.