Update on the Kaiser Rolls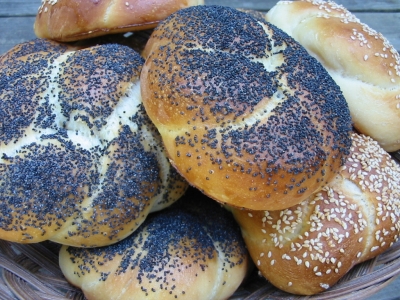 Okay, so I liked the Kaiser Rolls earlier formula but I wished they were softer inside and not quite so dense. So I got to thinking of what I could do to the recipe to change those parameters that I didn't like. I Did it!!! I substituted some milk and more oil and more water to make the hydration higher and …..yes! Here are the results:
Here is the interior crumb: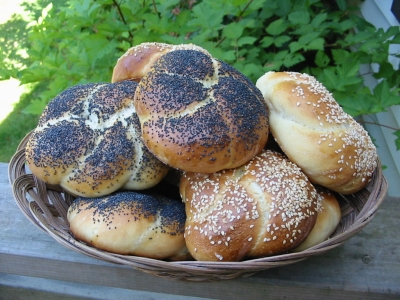 I forgot to lower the temperature because of the added milk so the first batch was a little dark, but I like them that way.  Try this variation of the recipe and have scrumptious sourdough Kaiser Rolls!! These really came out perfect, I am very happy!
Edited: The formula can be found on The Baking Network