Kneading Conference West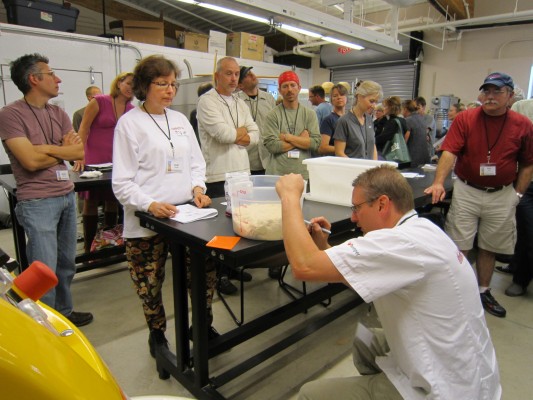 Michael Eggebrecht teaching the Professional Baking class at Kneading Conference West.
.
I was lucky enough to attend the first annual Kneading Conference West in Mt. Vernon Wa at the WSU extension center. The conference lasted three wonderful days, Sept 15 – 17  2011. There was so much to see and do that it was hard to pick which classes to attend.  The food served was really good and the people were just my kind of people.. obsessed with bread.
 .
I met a longtime online friend and colleague, "Ice", who is the technical administrator on our forum, The Northwest Sourdough Forum (he took the technical classes at the conference, Bread Science, etc).  I also met MC, another online baker friend whose informative blog "Farine,"  is a favorite for many bakers. MC wrote a very nice  post on the Kneading Conference. Another baker who brought some wonderful bread that Jeffery Hammelman praised was Meeghen. She also posted about the Kneading Conference on her blog, Breadsong.
.
I attended the terrific class on Professional Baking given by two excellent instructors, Michael Eggebrecht and Jesse Dodson. The class was a two day class. I spent most of my time filming and will have all of the videos up on my website as soon as I have them edited and ready to go. Here is a couple to get you started:
 .
Preshaping Paesano Dough:
Mixing and Folding Ciabatta:
Check back on my website over the next few weeks to see more videos on bread making techniques. I also got some video of the Dough Lamination class given by Andrew Meltzer,who had us laughing much of the time. I attended the Wood Fired Pie baking class but was not close enough to get film on that which was too bad because the technique for pie pastry was fascinating.
There was a lot that I missed: Grain Growing, Barley in Bread, The Business of Baking, Clay Oven Construction, Artisan Sourdough for the Home Baker, The Science of Bread Baking, Pizza from a Wood Fired Oven (I did get over to that one in time to eat some great pizza),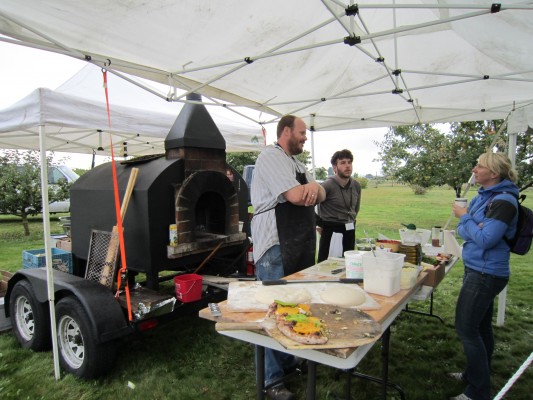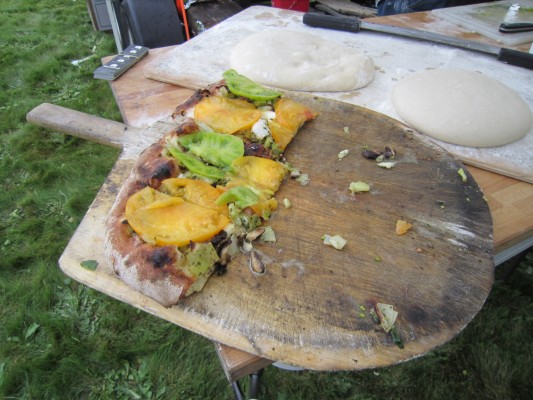 Milling Grains,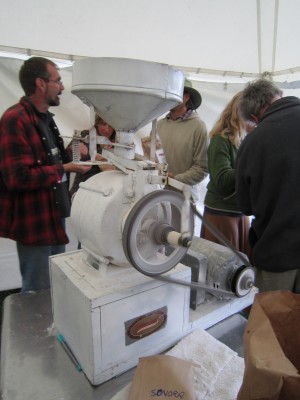 Barley in Bread and other classes as well. There were also field trips, including a grist mill,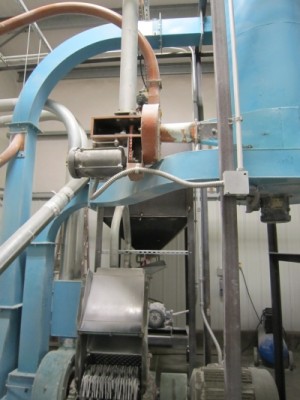 bakery, wheat farm and a guided heirloom tree walk. I would have to say if you missed the conference this year, you ought to put it on your calendar of "must do's" for next year.
Here are a few photos taken at the conference:
Artisan- Style Sourdough :
Mixing dough in the Professional Baking class: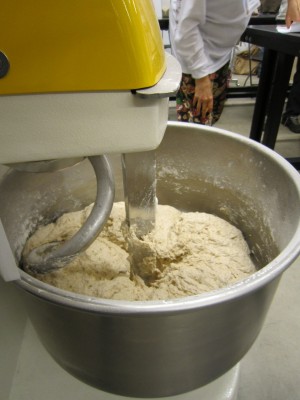 Clay oven partially finished, the smooth coat is not yet on: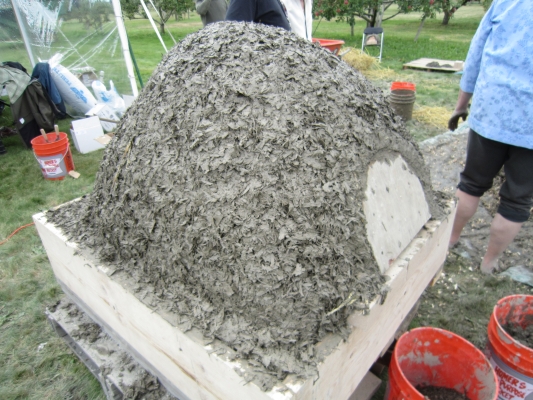 Bread in a deck oven:
Pictures of bread we baked in class:
Baguette:
Paesano Bread (beautiful scoring done by Michael Eggebrecht )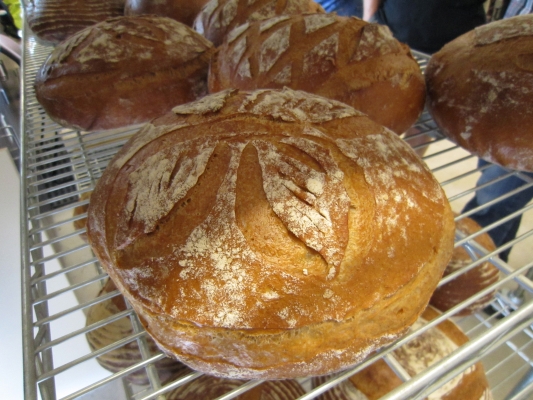 Ciabatta: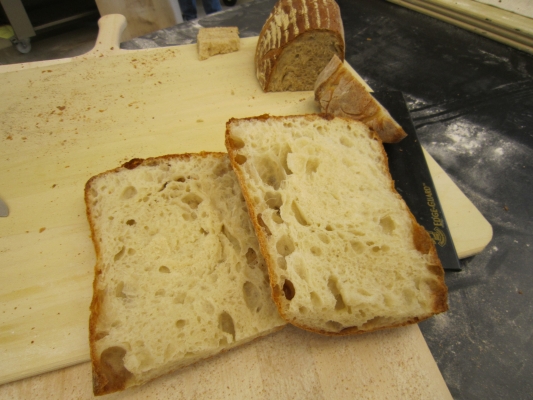 I will do more posts and videos on the Professional Baking class so stay tuned and check back….
Happy Baking!