Super Giveaway & Pre-Launch Sign Up – 2 Weeks left….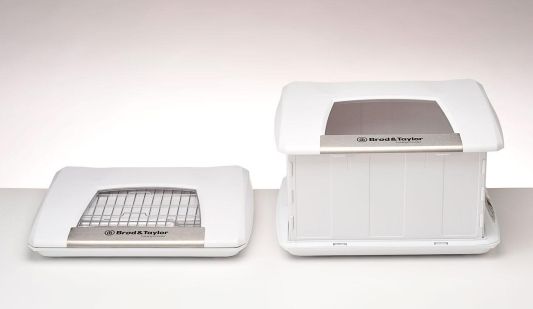 SUPER GIVEAWAY!! WIN a Brod & Taylor Bread Proofer (it also makes great yogurt and melted chocolates).
To celebrate the launch of my second baking course, "Learn to Bake Classic Breads, Artisan Sourdough," on August 28th, I will be hosting a super giveaway!
Brod & Taylor has generously offered to give away one of their bread proofers to a lucky winner! There are two conditions to entering the giveaway.
.
One, you must go on Facebook and "like" Brod & Taylor's FB page.
Two, you have to make a comment at the end of this post. Any comment will do.
The winner will be selected from those that comment here on the post, but they also must have "liked" Brod & Taylor's page or they will be disqualified and another winner will be selected. Shipping to US and Canada only. If from another country winner would have to agree to pay shipping costs.
.
Edited to say: The pre-launch special is over, if you want to sign up on the list, you will be notified of other specials. 
I have an early bird sign up for early entrance to my course and a pre-launch discount (after August 21st the early discount will be gone).  Those that sign up will be offered a discount price and one week early entrance to the course. The early discount will be the lowest price and after that the price will go up.
.
Sign up here for Early Bird notification  (pre-launch will be August 21st):
Early Bird Entrance for Pre-launch and Discounts for Baking Courses
.
This giveaway will run until Course Launch Day which is August 28. A winner will be selected on August 28, 2015
The photos of the bread throughout this post are from the new baking course being launched. 
.
.
To join my course which is already live go here: First Baking Course, Bake Real Artisan Sourdough Bread like a Professional.
Good luck!!
Teresa
.