Kneading Conference West 2012 Part I
Kneading Conference West (Sept 13, 14 and 15) 2012 was a terrific success. I had the privilege of attending for the second year in a row and I am really glad I did. The Kneading Conference is held in the beautiful Skagit Valley in Mt Vernon, Wa at Washington State University Research and Extension Center. The conference filled up quickly and had a waiting list again this year as the attendance is limited (you might wasn't to sign up early for next year, BBGA will have information or you can find it at: Kneading Conference West. I met up with my baker friends MC of Farine and Breadsong and Floyd from The Fresh Loaf (I did not get his picture!). It was a great start to the conference.
There were many fun workshops. I took the Pies, Galettes and Tatins class at the request of my boss at Passionate for Pies. It was a fun and informative (and tasty) workshop. The workshop was given by Julie Richardson and Laura Ohm. After the workshop, I bought two of Julie's books: Rustic Fruit Desserts and also: Vintage Cakes…. wonderful books. I also bought the Grand Central Baking Book which was produced by the bakery where Laura Ohm works. It is a nice book as well.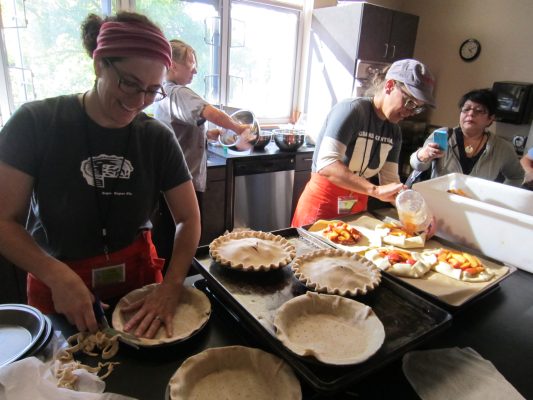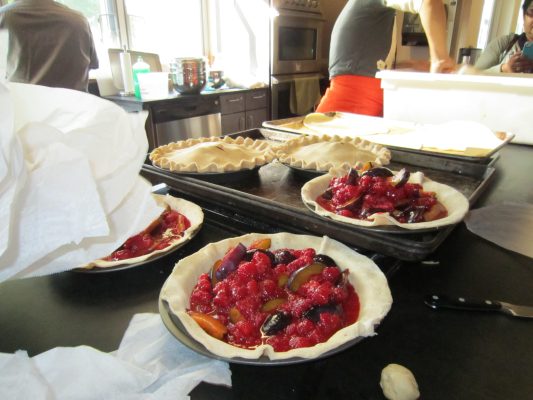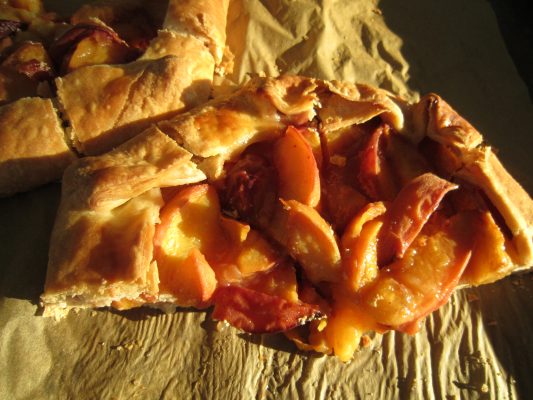 I would like to go more in depth about each workshop. I have many handout pages of recipes and techniques, I have photos and videos. I will work on posting separate workshop pages as soon as I am able to.
Here are pictures from the "My Favorite Breakfast Pastries" workshop given by Andrew Meltzer. Andrew is a popular teacher here at the conference. Last year's video of his Laminated Pastry workshop has been the most popular of last years workshop videos. Andrew is a fun teacher, with wry humor and a modest demeanor, he has the class laughing most of the time. He is obviously a master craftsman. I will be posting the newest videos of his class as soon as I can. This year he made layered biscuits, Conchas (Mexican pastries) and pretzels.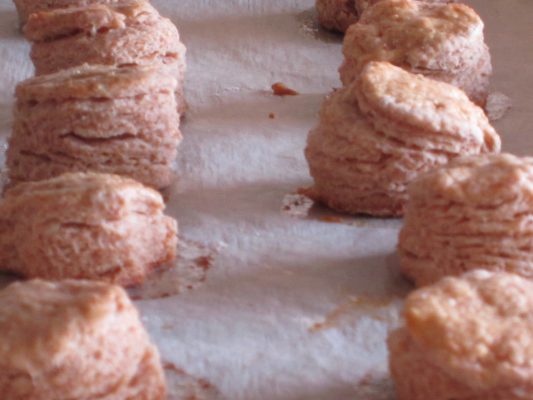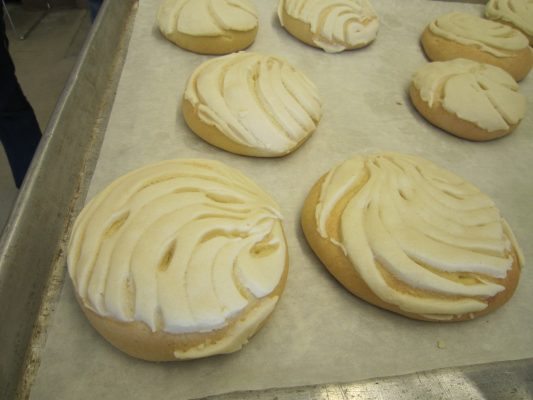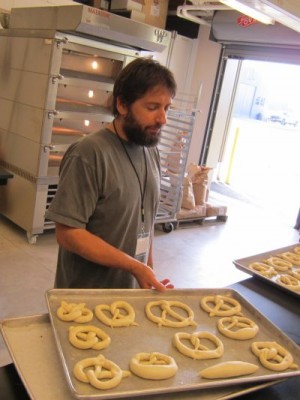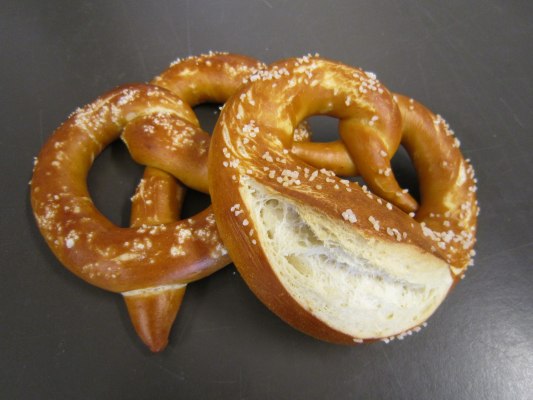 Naomi Duguid not only gave two great workshops, "A World of Flatbreads" and "The Baker's Sweet Skills" but was also a keynote speaker. She is the author of several popular books (Burma: Rivers of Flavor, Flatbreads and Flavors) and her keynote speech challenged us to add more wholegrains to our baking and try to add a wholegrain that is not wheat. Her class was wildly popular and well attended.
There were also test breads baked with the different varieties of grain from Scott Mangold's (owner of The Bread Farm Bakery in Edison, Wa) workshop, "Test Baking with Local Wheats For Home and Bakery." To find out more about this workshop see Farine.
I wish I had been able to take Scott's workshop, perhaps next year. I was able to get in on the end of the workshop and received an informative handout. There were just too many workshops to fit into one schedule!
Here are some of the cookies, pastries and bakery goods served at the meals during the conference. Some were baked at The Bread Farm Bakery, others by the Essential Baking Company and there was also a selection of breads and pastries baked at the workshops and served to the participants: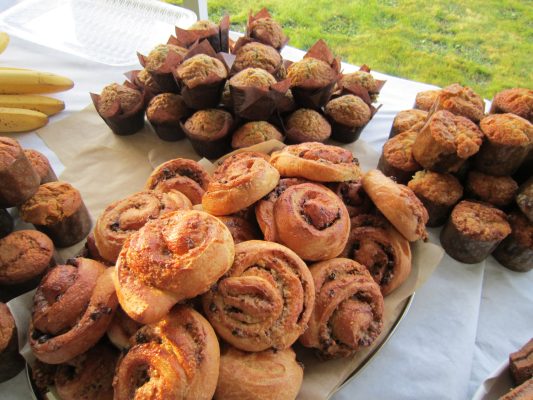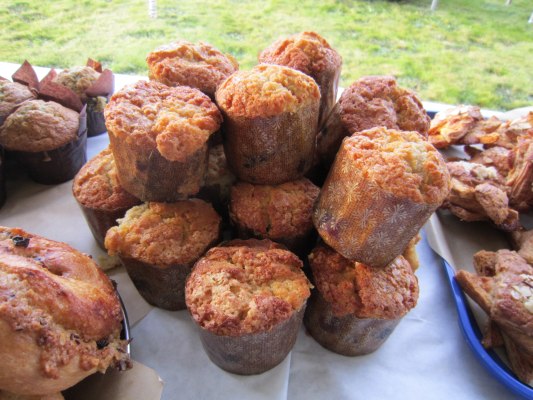 There was so much to see, do and taste that I will have to split it into more than one post… so stay tuned…